LET'S LEAP IN  together
Say hello to the online home of Leap Loves Green, a destination for curated eco-friendly products, knowledge drops on sustainable self-care, and real-talk reflections on living a sustainable life from our customers and partners from around the world. 
Leap Loves Green is made by women for women. We're all about helping you find conscious alternatives and look cute while doing it! 
We're committed to constantly changing and growing and sharing our journey with you, and we're excited that you're joining us wherever you're at in your sustainability journey. We're all about empowering the women around us to make a change, however big or small.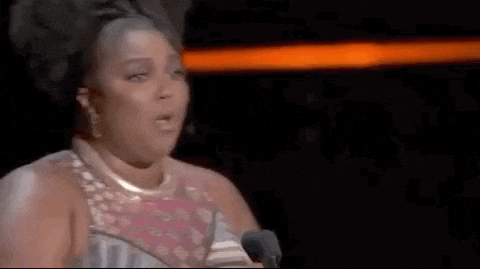 THE STORY so far
Based out of Kuwait, Leap Loves Green is a woman-owned business that started with the intention of sharing knowledge about local environmental resources and sustainable alternatives. The idea grew one leap at a time, and by 2019 Leap Loves Green proudly launched a range of sustainable period care products. This project set the tone for most of the planet-friendly products that Leap Loves Green introduces, with the intention to elevate and celebrate the menstrual experience.
Since then Leap Loves Green has partnered with independent, emerging women-led brands from all over the world to launch a range of products (with more coming soon!) to Kuwait, the GCC, and beyond! 
A QUICK INTRO  to our founder
Hind AlKhatrash started Leap Loves Green as a passion project, and it quickly grew into an ever-evolving business. By growing Leap Loves Green with empathy and an openness to learn and discover, Hind has helped grow a small but mighty community of eco-conscious consumers who want to change the world, one day at a time. 
When Hind isn't working behind the scenes on managing Leap Loves Green, she's growing the community on socials and being a full-time mom to two dogs, a cat and a turtle, which keeps her pretty busy! To keep balanced as she grows Leap Loves Green, Hind turns to her pets for play and enjoys keeping active outdoors to get her creative juices going when thinking of the next big thing!  
BE PART of our community
We're here to build an inclusive, collaborative and supportive community that's committed to environmentalism. We'd like you to be a part of this journey to whatever level works for you. Here are some ways you can get involved:
Become part of the family on social media, see the cool stuff we're doing and let us know what you're up to! We love hearing from you!

Hit us up on WhatsApp! We don't spam, we just share 100% awesome updates on product drops, new projects and more!

Join our mailing list to be the first to find out about new products, cool collaborations and more

You can buy our products online or at our partnering vendor locations. Right now, you can find them at 360 mall's female bathroom facilities and DISC in AlHamra Business Tower, and we've got more coming soon! 

If you're a business owner and you'd like to partner with Leap Loves Green to provide on-site period essentials, let us know!

Or, reach out to us directly if you'd like to contribute in another way!