GO WITH THE FLOW  and all that jazz
We can't promise you pain-free periods (girl, we wish we could), but we can promise you we've got you covered for when your next period comes around. We've put together a list of some of our favorite period essentials so you can look and feel cute on your period.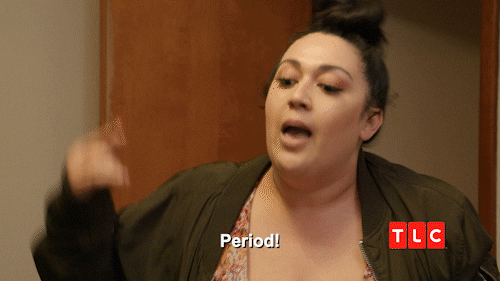 TSUNO PADS  bamboo based & SUPER cute
Tsuno is a brand we love SO much, and they were our very first collaboration! Tsuno pads are made from disposable and sustainable natural bamboo fibre, which is super eco-friendly due to their fast growth rate and low impact on natural resources. Bamboo is absorbent, antibacterial and breathable, making it great for pads - and Tsuno's also feel silky smooth thanks to the corn fibre top sheet. 
We also love these pads because they come in grammable packaging that features inspiring artwork by female artists Tsuno loves, making them delightful to slip in your bag or keep at your desk. 
Shop the full period care collection here!
LEAP's WARM BOTTLES a hug when you need it most
These Leap Loves Green exclusives are designed to feel like warm hugs. Designed extra long, with built-in straps, you can wrap them around any part of your body and enjoy your day in comfort. The bottles are all made with 100% natural Sri Lankan rubber and come with a range of cute covers in different colors, designs and materials. 
If it's summer and you want to change it up, you can also fill the bottle and put it in the freezer for 30 minutes for a quick way to cool down!
Find them over here!
MENSTRUAL-FRIENDLY TEA a cup (or two!) a day keeps those symptoms at bay
We partnered with Infuse, a Kuwait-based tea company, to launch an exclusive curation of menstrual-friendly teas that'll take you through the days leading up to, the days of, and the days after your period. These teas are made with you in mind, helping you ease and soothe menstruation symptoms for a bloody good period! 
These teas are entirely natural and totally caffeine-free, and they're all ethically and sustainably sourced per Ethical Tea Partnerships standards. 
We spill all the tea here!
HARA UNDIES  feel feminine and free on your period
HARA undies are favorites of ours for a few reasons. They come in a range of super cute colors like ivory, charcoal and pink. They're made from OEKO-TEX 100 approved organic bamboo fabric (did we mention we ❤️ bamboo?!) and natural plant dyes. 
The undies collection includes low or high waist designs all made ethically by Hara and shipped with love to you.
LAVENDER SOAP  a luxurious escape when you need it most
Not sure about you, but we love to pamper ourselves on our period. It's a time to slow down a bit, take it easy (when we can), and indulge as our bodies go through the changes. Of course, there's nothing better than a mini-vacation from the comfort of your own home - that's why we're so into pretty much everything The Soap Box makes. 
For relief from stress and anxiety before and during menstruation, we love their Fresh Lavender Soap Bar followed by a healthy dose of Lavender Body Butter.  
ECRU's ROBE  for the love of loungewear
There's nothing quite like a cool, light cotton robe to wrap yourself in after a long day. We're obsessed with Ecru's Indian cotton robes for days where we're feeling bloated and need a break from the clothes in our closet. 
Their signature hand-blocked prints make each robe feel distinctly unique, and the roomy one size fit means you'll be comfortable whatever size and shape you are! 
MAKE YOUR NEXT PERIOD bloody good!
These eco-friendly products are good for the planet, and they're developed with you in mind by women - aka people who actually know what getting your period feels like! Do you have a planet-friendly period essential that could be our new favorite? Let us know in the comments below!